Sign up to get Alumni information via email or text, so we can keep you informed about opportunities to play in the UH Alumni Band, upcoming concerts, performances, news, and more.
Fill Out Form or Text "Alumni" to (808) 213-6475
Alumni Band
Bring a few of your "old" classmates from band, and join the UH Alumni Band to play at special events like Homecoming alongside the UH Rainbow Warrior Marching Band. There will be no drills to learn, and we will be marching onto the field. We will be playing all of our old favorites like Horse, Land of 1000 Dances, and especially Hawaii 5-0.
The cost will include an Alumni Band T-Shirt and dinner. Stay in touch by joining our newsletter, getting text updates, and joining the Facebook group to find out more about these events.
Facebook
Join UH Band Alumni in a private Facebook group, to share memories, pictures, and information about current Alumni Events.
*We value your privacy, so your information will never be shared or sold.
Donate #Giveback
Do you have the means to #giveback to the UH Bands by funding our scholarship or providing for items like new uniforms or instruments? We invite you to give annually or monthly to fund the UH Bands and support the students.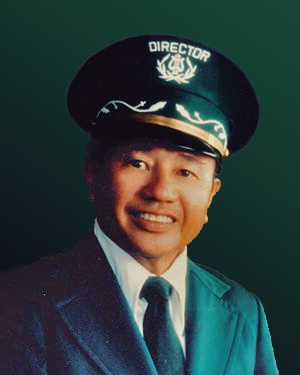 The Richard S. Lum Scholarship Fund
Fund #209-0780-3
The legendary Director of Bands, Richard S. Lum was well-known for instilling the culture of 'ohana to the students. The Richard S. Lum Scholarship funds will be awarded annually to eligible students. Your generous gifts will help UH Band students succeed by covering their costs associated with UH attendance to help with tuition, books, fees, and more.
University of Hawai'i Bands General Fund
Fund #120-9280-4
Your generous contribution will repair and replace musical instruments; maintain the equipment necessary to field a 200-piece marching band; send the UH Wind Ensemble to prestigious events as the College Band Directors National Association Conference in Reno, Nevada; and more.