Master of Music in Conducting
University of Hawai'i at Mānoa
The conducting track in the Master of Music in Performance degree at the University of Hawaiʻi at Mānoa seeks to develop future leaders in music by putting an emphasis on self-awareness as a musician and a conductor. The program is designed for musicians seeking to develop conducting skills through an immersive experience in all aspects of the art of conducting. Goals of the conducting track include advancing students' professional work, becoming more effective school ensemble directors, and preparing students for doctoral studies. There are three concentration areas:
Conducting track students in the Wind Band concentration will gain experience in all facets of a Division-I collegiate band program, including both artistic and administrative and/or managerial responsibilities with our athletic bands (including marching and pep bands) and concert bands (including podium time with all concert bands).
For the Master of Music wind conducting concentration, a graduate assistantship with the UH Marching Band may be available to students with excellent scholastic records and suitable experience.
Music in Performance: Conducting track students work one-on-one with all conducting faculty (choral, orchestral, wind band) in an effort to broaden understanding of the art & craft of conducting across many different types of ensembles. Practical experience is gained by frequent podium time in the rehearsal process and in concerts.
The Master of Music in Performance: Conducting track program is a 30-credit program emphasizing individual study with UHM's conducting faculty and development of applied, analytical, and research skills, including ensemble participation. Students in all three concentrations (choral, orchestral, wind band) will regularly engage with all conducting faculty, including one semester applied study outside their principal concentration.
For graduate conducting majors, the Master of Music recital requirement is satisfied by either cumulative minutes of conducted repertoire on concert programs with UH ensembles throughout the four semesters of study (equivalent to a concert-length concert performance) or through a conducting recital, with advisor approval, featuring a student-recruited ensemble.
The University of Hawai'i
Conductor's Workshop
June 6-10, 2022
Registration: Now Open!
Improve your conducting technique, develop effective rehearsal strategies, and discuss score study, rehearsal planning, movement, and more with our outstanding faculty. Designed for instrumental conductors at all levels & experiences, our UH Conducting Workshop will help you become a more expressive and knowledgeable conductor.
CONDUCTING LABS
Participants will conduct and rehearse the UH Chamber Winds / Wind Ensemble, guided and assisted by our conducting faculty. Each participant will receive extensive podium time and specific feedback tailored to their specific needs. Movement, conducting technique, rehearsal strategies, and score study will all be addressed.
DISCUSSION SESSIONS
Daily discussion sessions on Baton Technique, Score Study, Rehearsal Techniques, Rehearsal Planning, and more, in informal meetings with our conducting faculty.​
REPERTOIRE
Chamber:
Ludwig van Beethoven, Octet in Eb, selected movements
Kurt Weill, Threepenny Musik, selected movements
Full band:
Chen Yi, Spring Festival
Julie Giroux, One Life Beautiful
Percy Grainger, Lincolnshire Posy, movements 1, 2, 5, 6
Jennifer Higdon, Rhythm Stand
Gustav Holst, First Suite in Eb
SCHEDULE
Schedule is tentative and subject to change.
MONDAY, JUNE 6
10-11:30am Discussion 1 – Introduction to Gesture
11:30am Lunch
1:00-4:15pm Conducting/Rehearsing Lab 1 (full band)
4:30-5:15pm Reflections
TUESDAY, JUNE 7
9:30-10:45am Discussion 2 – Score Study, part 1
11am-12:15pm Discussion 2 – Score Study, part 2
12:00pm Lunch
1:30-4:15pm Conducting/Rehearsing Lab 2 (full band)
4:30-5:15pm Reflections
WEDNESDAY, JUNE 8
9:30-10:45am Discussion 3 – Rehearsal Techniques
11am-12:15pm Discussion 2 – Intentional Programming; Conductor Mental Health
12:15pm Lunch
1:30-4:15pm Conducting/Rehearsing Lab 3 (chamber)
4:30-5:15pm Reflections
THURSDAY, JUNE 9
9:30am-12pm Conducting/Rehearsing Lab 4 (chamber)
12:00pm Lunch
1:30-4:15pm Conducting/Rehearsing Lab 5 (full band)
4:30-5:15pm Reflections
FRIDAY, JUNE 10
9am-12:30pm beach hang, Kapiolani Park
1:00-4:15pm Conducting/Rehearsing Lab 6 (full band)
4:30-5:30pm Closing Discussion, Reflections
6:30pm Closing Dinner
REGISTRATION
There are two tracks available, Participant & Observer.
Participants will attend all sessions and conduct the UH Chamber Winds / Wind Ensemble each day of the workshop. This track is recommended for conductors with a bachelor's degree in music and at least one year of teaching experience.
In order to give all conductors adequate & meaningful podium time, a maximum of twelve Participants will be accepted, and will be handled on the basis of completed registration form/fees.
Observers will attend all sessions but will not conduct the ensembles. This track is recommended for musicians at all levels of experience. Observer registration is not limited.
Participant fee: $ 450
Observer fee: $ 350
Registration Now Open!
This fee does not include meals, parking, etc. Participants and Observers are strongly encouraged to carpool.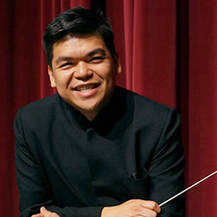 OUR CLINICIANS:
Danh Pham, Ph.D.
Danh Pham is Conductor of the WSU Symphony Orchestra, and Director of Bands at Washington State University. In addition to directing the Orchestra and Wind Ensemble, he conducts the WSU Opera and Musical Theatre, and teaches Instrumental Conducting and Symphonic Literature courses.
Dr. Pham has appeared as a guest conductor and clinician for several international ensembles. He most recently served as conductor-in-residence at the Wuhan Conservatory of Music and Huazhong University in Central China where he taught master classes and conducted the Symphony Orchestra and Wind Symphony in concert. He has also appeared with the Guang Xi Symphony Orchestra (Nanning, China) in the Gala Opening Concert for the China-ASEAN (Association of Southeast Asian Nations) New Music Week. Other international organizations include the National Ballet and Opera Orchestra in Hanoi, Vietnam, the Saigon Wind Ensemble, as part of a subscription series for the Saigon Philharmonic Orchestra that was hosted at the Ho Chi Minh Conservatory of Music, and the National Academy of Music in Northern Vietnam. At home, he has conducted professional and honor groups throughout the Pacific Northwest, American Southwest, Texas, and Hawaii, including the Kansas Music Educators Association Intercollegiate Band, and the Washington Music Educators Association Junior All-State Band. Future engagements include professional debuts with the Coeur D'Alene Symphony Orchestra, the Washington-Idaho Symphony, and the Hubei Symphony Orchestra (Central China). He has also conducted the Palouse Chamber Players, the Pan-Pacific Ensemble (Asia), and the Palouse Brass Ensemble. His own groups have appeared at the Western International Band Clinic, the MENC Biennial Northwest Conference, the Oregon Music Educators Association State Conference, and the National Association of Teachers of Singing (NATS) Southwest Convention.
Dr. Pham serves on the Collegiate Advisory Board for the Western International Band Clinic, where he has conducted their Intercollegiate Honor Band on three occasions. Dr. Pham serves as a contributing Research Associate for the Teaching Music Through Performance in Band series released by GIA Publications and has presented at the Washington Music Educators State Conference. He has also served as Producer and Editor for solo compact disc recordings that have been released by Albany and Emeritus Records.
​
Originally from Honolulu, Hawaii, he received his degrees from DePauw University, Indiana University, and the University of Oklahoma. His conducting mentors include Ray Cramer, Stephen Pratt, and William Wakefield. Prior to his appointment at Washington State University, Dr. Pham held similar posts at McMurry University, Western Oregon University, Salem-Keizer Public Schools, and the Beaverton (OR) School District.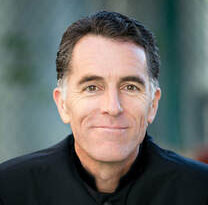 Dr. Jeffrey Boeckman
Dr. Jeffrey Boeckman is the Director of Bands at the University of Hawai'i. He conducts the Wind Ensemble, teaches courses in conducting and wind literature, and oversees the entire UH Bands program. Under his direction, the UH Bands have embarked on an ambitious agenda of programming, commissioning, touring, and professional development, including collaborations with a series of guest artists, the development of a new chamber winds program, the UH Conductors Workshop, and a composer residency program, with the goal of developing the UH Bands into a national- and international-profile band program.