The University of Hawai'i Bands presents the Hawai'i High School Virtual Honor Band for high school students. The event is free for high school students. Join this two day event on March 5-6, 2021.
Meet and work with guest artists: Frank Ticheli, Raiatea Helm, and Michael-Thomas Foumai
Work with UH applied instrumental faculty masterclasses
Talk with UH faculty and students about the UH Bands and studying music at the University of Hawai'i
Study, prepare and participate in virutal permformances of Tichell's Joy and Raiatea Helm singing Kaulana Na Pua as arranged by Michael-Thomas Foumai.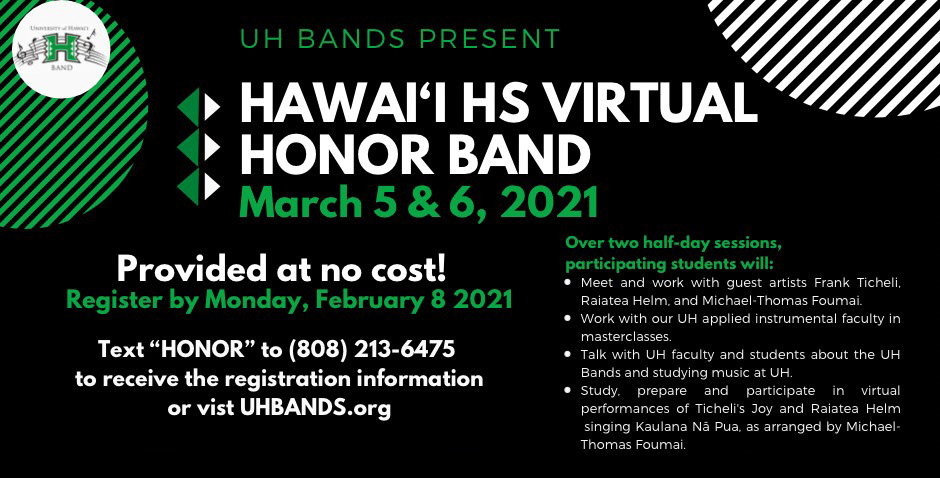 To register, text "HONOR" to (808) 213-6475
or click on the button below